Monument Stone Blocks & Dimension Stone From Elite Stone Solutions Current Stone Inventory

Granite Monument Stone quarried, cut & polished in the USA
-- Domestic Granite Monument Slabs Cut To Size
-- Short Notice or Small Orders Welcomed
-- Cut To Size Construction Stone
Elite Stone Solutions supplies Environmentally Friendly granite monument slabs from our domestic quarries in the United States. Granite monument slabs produced in the United States have less impact on the environment than any other natural stone, solid surface, or quartz product because American granite slabs, monument stone and construction stone are produced under strict US guidelines. In addition, US granite requires only a fraction of transportation necessary for granite transported from foreign countries. American granite colors include Silver Cloud, Georgia Grey, Dakota Mahogany, Ebony Mist, American Black, Salisbury Pink, Barre Grey, Bethel White and Alabama White Marble. We offer this product polished, honed, or brushed.
Granite Sawing & Finishing:
Sawing: Our new diamond wire saw give us the ability to saw almost any size blocks into thicknesses as thin as 2 centimeters. Contract sawing is priced by the specific project. We can provide that material or it can be shipped to our facility in Elberton, Georgia.

Finishing: Our new calibrating polishing line produces finishes that are second to none. We offer calibrating, polishing, honing, brushing, and flaming of slabs.
| | | | |
| --- | --- | --- | --- |
| | | | Autumn Rose |
| | Georgia Grey | | |
| | | | |

Granite Blocks
Elite Stone Solutions is a supplier of Granite Blocks in several colors cut to any size you need for your project. Blocks sizes range from 2" to 18" thick and are available in Grades 1-4. Special order blocks are available upon request. These granite blocks are suitable for granite monuments, monument bases, granite cemetery memorials, granite signs, foundations, and other uses. Stone Monument fabricators no longer have to buy an entire block of granite for a special color stone monument. Let Elite Stone Solutions supply the monument pieces you need, saving you money and inventory space. We also have White Marble. We are the one of the few commercial suppliers of United States that can provide this variety of colors of American Granite Dimension Stone.
Dimension stone products from Elite Stone Solutions include granite curbing, landscaping stone, cobblestone, pavers, granite blocks and granite facing stone. Our granite dimension stone is available in a variety of colors including, Silver Cloud, Georgia Grey, Dakota Mahogany, Ebony Mist, American Black, Salisbury Pink, Barre Grey, Bethel White and Alabama White Marble. Make Elite Stone Solutions your one-stop dimension stone supplier.

Granite Curbing
Granite Curbing and Landscape Stone from Elite Stone Solutions are among the best and longest lasting building materials and are ideal for any curbing and landscaping project. Granite Curbing and Landscape Stone is strong, almost everlasting, and it has a natural beauty unmatched by concrete or other synthetic stone materials. Discriminating architects and commercial developers choose granite because of its natural beauty, resistance to heat, cold and bad weather. Granite curbing can take the every day pounding of large vehicles, salt, chemicals, scraping, heavy traffic and stay functional and beautiful.

Granite Monument Slabs & Dimension Stone
Elite Stone Solutions is a supplier of Granite Monument Slabs, Granite Siding, Cobblestone and Granite Pavers in several shapes, sizes and colors. Granite siding is low maintenance, much more durable than marble, will last for generations, making it an environmentally responsible choice as well as a cost-effective choice. It is no wonder that granite building materials are the choice of city planners and landscape developers all over the country. Granite dimension stone add value and class to any city project, home landscaping project or historic renovation project.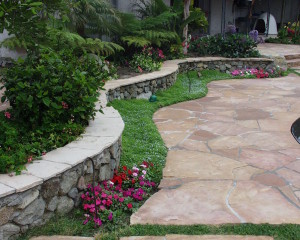 Granite Rubble for Stone Retaining Walls
Granite Rubble is available sold by the ton. Use this rubble to fabricate stone walls, walkways, chimneys, decorative landscaping and other stone structures. Granite Rubble gives your wall rustic appearance that will always be in style. Combine granite rubble with other types or colors of granite curbing or flag stone to create beautiful gardens, walkways or boundaries that requires practically no maintenance.
We also carry America Granite Slabs in Silver Cloud, Georgia Grey, Dakota Mahogany, Ebony Mist, American Black, Salisbury Pink, Barre Grey, Bethel White and Alabama White Marble.
"Building green" with dimension stone
Attention Georgia, Alabama, Florida, Mississippi, Tennessee, North Carolina, South Carolina, Virginia, West Virginia, Kentucky Builders! One LEED requirement provides that the dimension stone used in a green building be quarried within a 500-mile radius of the building being constructed. Builders in the states above can meet this requirement using Elite Stone Solutions Dimension Stone. Green building, or environmentally friendly construction with natural materials, is an idea that has been around for several decades. Energy price increases and the need for energy conservation when heating or cooling buildings have recently brought it to the forefront. Educational institutions (colleges, universities, grade, and high schools) are often requiring new buildings to be green, and a few jurisdictions (i.e., some cities) have some rules pushing green building. When "building green", dimension stone has a big advantage over concrete, aluminum, and steel, whose productions are all highly energy intensive. As an entirely natural product, dimension stone also has an advantage over quartz surface artificial stone (resin-agglomerated stone) made from mixed quartz sand or ground stone and a resin (i.e., acrylic).
Domestic Granite Slabs Sales
Contact David Dye, (706) 283-1366
E-mail slabco@elberton.net