Granite Slabs from Elite Stone Solutions Current Stone Inventory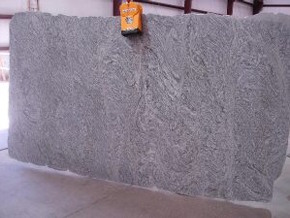 Granite Monument Slabs, quarried, cut and polished in the United States
Elite Stone Solutions objective is to supply truly Environmentally Friendly granite slabs produced in the United States. Granite Monument Slabs produced in the United States have less impact on the environment than any other natural stone, solid surface, or quartz product because American granite slabs are produced under strict US guidelines. In addition, US granite requires only a fraction of transportation necessary for granite transported from foreign countries. American granite monument slabs are available in many colors including Silver Cloud, Georgia Grey, Dakota Mahogany, Ebony Mist, American Black, Salisbury Pink, Barre Grey, Bethel White and Alabama White Marble. We offer this product polished, honed, or brushed.
Domestic Granite Photo Gallery
| | | | |
| --- | --- | --- | --- |
| | | | Autumn Rose |
| | Georgia Grey | | |
| | | | |
Granite Sawing & Finishing:
Sawing: Our new diamond wire saw give us the ability to saw almost any size blocks into thicknesses as thin as 2 centimeters. Contract sawing is priced by the specific project. We can provide that material or it can be shipped to our facility in Elberton, Georgia.

Finishing: Our new calibrating polishing line produces finishes that are second to none. We offer calibrating, polishing, honing, brushing, and flaming of slabs.
Granite Slabs Sizes:
Monumental: We offer an entire range of colors cut in monumental thicknesses. We typically have blocks on the saw that can be cut immediately to fit your need.

Structural: 2cm and 3cm slabs are inventoried in our stock colors. Finishes are applied at the time of order. Special order slabs can be done upon request.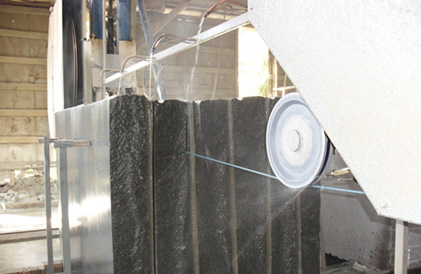 Granite is the most durable of all monument and countertop materials, and granite's rich colors, unique patterns and strength make it an ideal choice for kitchen counter tops, tile floors or exterior cladding. Granite is also extremely low maintenance. Each granite slab has its own mineral make up that creates the colors and structure.
If you have any questions about any of our materials, please do not hesitate to contact us at (706) 283-1366. If you are unsure of the color of the granite slab or any of the other materials, we will be glad to send you additional photos or actual samples to the geographical areas that we serve.
We also carry granite blocks, dimension stone, construction stone, stone building products, granite building products, granite sea wall stone, decorative granite walkway stone, granite sign stone.
Domestic Granite Slabs Sales Contact
Contact David Dye, (706) 283-1366
E-mail slabco@elberton.net.