Contacts & Links
Elite Stone Solutions
Contact David Dye, (706) 283-1366
E-mail slabco@elberton.net
Current Stone Inventory
Elite Stone Solutions supplies the very best American Granite slabs and granite dimension stone building materials. Our stone building materials offer an economically sound and environmentally friendly solution to your building needs. Our goal is to provide you the best domestic stone building materials, unparalleled customer service, and environmentally sound building solutions.
Links
SLABCO Marble & Granite Georgia
SLABCO Marble & Granite South Carolina
Broad River Quarries
US Green Building Council
CLC Web Designs
Georgia Granite
Diamond Saw Blades
Diamond Tools
Used Bridge Saws & Stone Machines
Core Drills & Stone Machines

Elite Stone Solutions Resources
Dimension granite was produced by 42 companies operating 77 quarries in 18 States. Production was 464,000 tons valued at $107 million. Granite production tonnage decreased by 13% and the value decreased by about 5% compared with those of 2007. The top five producing States were, in descending order by tonnage, Georgia, Vermont, North Carolina, Massachusetts, and New Hampshire. Georgia accounted for 33% of the tonnage and 11% of the value of U.S. granite production.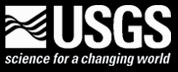 According to the USGS, Approximately 1.45 million tons of dimension stone, valued at $294 million, was sold or used by U.S. producers in 2010. Dimension stone was produced by 176 companies, operating 249 quarries, in 37 States. Leading producer States, in descending order by tonnage, were Texas, Wisconsin, Indiana, Georgia, and Vermont. These five States accounted for about 56% of the production and contributed about 49% of the value of domestic production. Approximately 34%, by tonnage, of dimension stone sold or used was limestone, followed by granite (29%), miscellaneous stone (19%), sandstone (15%), marble (2%), and slate (1%). By value, the leading sales or uses were for granite (34%), followed by limestone (32%), miscellaneous stone (15%), sandstone (11%), marble (4%), and slate (4%). Rough stone represented 53% of the tonnage and 40% of the value of all the dimension stone sold or used by domestic producers, including exports. The leading uses and distribution of rough stone, by tonnage, were in building and construction (47%), and in irregular-shaped stone (30%). Dressed stone mainly was sold for other uses, which included panels and veneer, tile, blackboards, exports, unspecified uses, structural and sanitary, and unlisted uses (27%), ashlars and partially squared pieces (24%), and curbing (19%), by tonnage. USGS 2008 Minerals Yearbook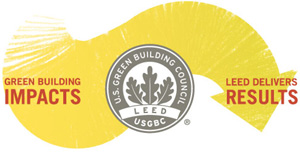 LEED is an internationally recognized green building certification system, providing third-party verification that a building or community was designed and built using strategies aimed at improving performance across all the metrics that matter most: energy savings, water efficiency, CO2 emissions reduction, improved indoor environmental quality, and stewardship of resources and sensitivity to their impacts.
Developed by the U.S. Green Building Council (USGBC), LEED provides building owners and operators a concise framework for identifying and implementing practical and measurable green building design, construction, operations and maintenance solutions.
LEED is flexible enough to apply to all building types – commercial as well as residential. It works throughout the building lifecycle – design and construction, operations and maintenance, tenant fitout, and significant retrofit. And LEED for Neighborhood Development extends the benefits of LEED beyond the building footprint into the neighborhood it serves.
LEED also makes business sense, benefitting commerical building owners as well as tenants. More about LEED.